While we don't bleed for any manufacturer, there are some companies that we currently support. We have sifted through all the manufacturer's marketing schemes and found products that do their job with the proper ingredients and proper pH!
---
The following is a list features we look for when deciding what products we will suggest to our clients:
pH balanced to 4.5-5.5
If it doesn't say the actual numbers on the bottle, the pH could be too high or too low, resulting in frizz, color fade, dryness, etc..) For more on why this is important see our "Why pH matters" page.
Moisture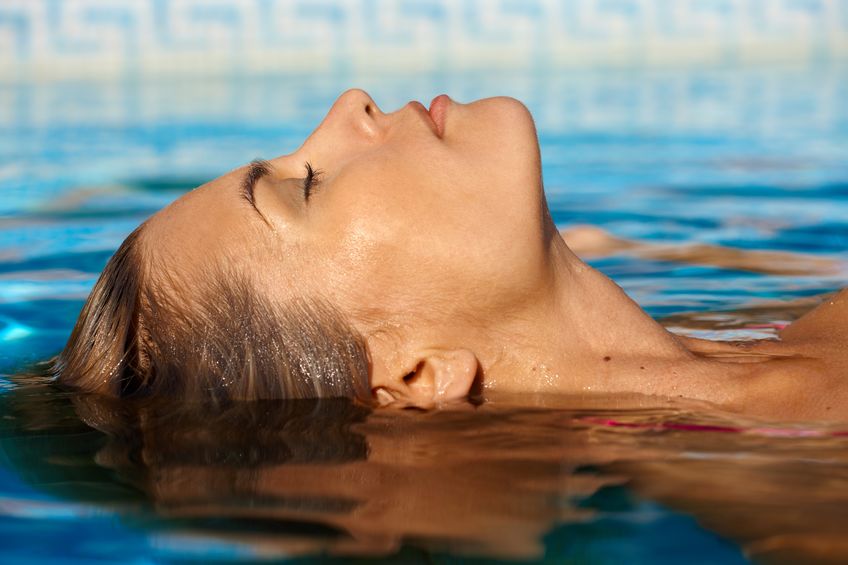 Different hair types need different amounts and types of moisture. Straight hair needs proteins such as keratin, silk, soy, or wheat. Curly hair needs EFA's (essential fatty acids), and chemically treated hair needs both proteins and EFA's.
NO Salt
Salt shows up in even the most expensive product lines. Why? It's a thickening agent and it's cheap. It also dries out your hair and pulls the color out. If your shampoo has sodium chloride listed in the ingredients, none of the good ingredients even matter.
*Sulfates and Parabens
Here's where it gets tricky. Sulfates are NOT bad! Sulfates clean the hair, that's literally their job. It's a fancy name for "surface cleansers". When sulfates are paired with a pH balanced shampoo, washing with a product that has sulfates is like using Tide; when you use a sulfate free shampoo that is also pH balanced it's like washing with Woolite. Sulfates are magnetically charged, one end is attracted to dirt, oil, etc.., while the other end is attracted to water. This allows the shampoo to lift the stuff we don't want in our hair off our hair and be washed away in the water. Sulfate free means those magnets are weaker. NOTE – if your shampoo IS NOT pH balanced then sulfates or not – doesn't matter – your playing roulette with your hair.
Parabens are preservatives and they're in everything! Preservatives are in your makeup, your food, etc… As far as cosmetics and hair products go, parabens can cause skin irritation in people that sensitive, damaged, or broken skin, but according to the FDA "it is against the law to market a cosmetic in interstate commerce if it is adulterated or misbranded. This means, for example, that cosmetics must be safe for consumers when used according to directions on the label or in the customary way, and they must be properly labeled.… FDA scientists continue to review published studies on the safety of parabens. At this time, we do not have information showing that parabens as they are used in cosmetics have an effect on human health." 
Marketing has done a real number on these ingredients. When combined with other poor ingredients or when used on the wrong types of hair, these ingredients can become bad for our hair. If the products we recommend have these things in them, we have determined that the rest of the ingredients either cancel these out or work in tandem to do their job properly. BE TAUGHT, NOT SOLD!
How to read your ingredients
The higher up on the list, the more of that ingredient there is. So if keratin, silk, oils, etc… show up towards the bottom of the list there isn't a whole lot of it in there. This doesn't mean it's bad, it just might not work for your hair type.
How to decide what products will work for you
When we suggest a product to you, it is like a doctor prescribing medications; they start you at a certain level and you go home and take the prescribed medication. After some time using it, you go back and talk to your doctor about how you feel with the new medication and they will either lower, maintain, or raise your dosage based on what you tell them. The same goes with hair. What works for Sally might be awful for Sue. It's trial and error mixed with science. We are your hair doctors. We give you product suggestions based on what you tell us you like or don't like about your hair. No one wants a product graveyard under their sinks…. please see our refund page for how to return product you truly don't like.
WE ONLY GUARANTEE MY CHEMICAL SERVICES IF YOU ARE USING PRODUCTS WE HAVE RECOMMENDED!
You invest A LOT of money in your hair services.
WHY WOULD YOU BUY PRODUCTS WITH INGREDIENTS THAT WILL DAMAGE AND REVERSE ALL THE TIME AND MONEY YOU SPENT TO HAVE BEAUTIFUL HAIR?