FACT: There is no such thing as a bad conditioner.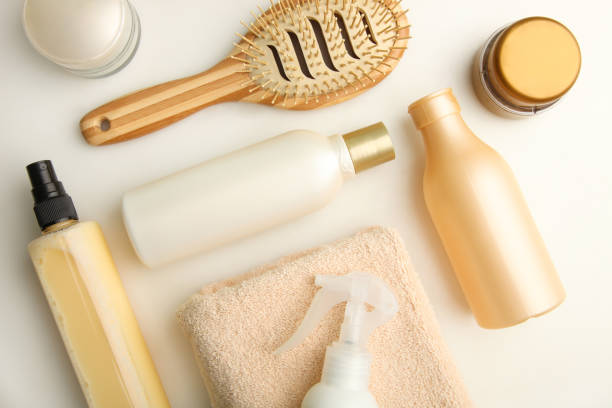 All conditioners are meant to be good for the hair. They don't contain harsh ingredients to damage or strip the hair. However, if the recommended product is incorrect for a specific hair type, the hair can become weighed down, limp, lifeless, dull and will not hold hair color or perms.
There are two categories of conditioners: "feel good" conditioners and "fix" conditioners. Feel good conditioners don't necessarily fix the hair and fix conditioners don't necessarily feel good. Knowing the right ingredients and proper hair analysis is crucial for getting the right product on the right head.
Proper use is extremely important… if not used correctly, there is no benefit!
---
How to use conditioner properly:
Apply conditioner and let sit for 1-5 minutes (wash your body or shave your legs or sing a little tune while you wait) If you have hair that tangles easily or curls, use a wide tooth comb in the shower to detangle.
Rinse hair until it is slightly filmy. If rinsed squeaky clean there will be no benefit from the product.
A leave-in conditioner should be used on all chemically treated hair in addition to the conditioner used in the shower to fully close cuticle back down to keep color from fading.

If your hair feels greasy or weighed down from this, then it's the wrong conditioner for your hair type! Everyone needs a conditioner, its about getting the right one for you!
---
Types of Conditioners:
Detanglers – For all hair types. Detangles and brings the hair to its proper pH by closing the cuticle.
Moisturizers – For hair that is dry and gets frizzy in the humidity
Reconstructors – For damaged hair deep conditioning; they need to be left on for 3-5 minutes WITH HEAT. The main purpose of a reconstructor is to strengthen or repair hair. The percentage of repair will vary depending on the amounts and types of proteins and essential fatty acids used in the product.
Keratin proteins are the best source. They are 99% effective at fixing damaged hair
Wheat, soy, silk, and quinoa proteins are very effective at repairing hair depending on amounts and quality of ingredients. Wheat is 90% effective while soy, silk, and quinoa are 60% effective. Silk also adds shine
Thermal Protectors – for heat styled hair. To safeguard hair against heat. Silicones and waxes are often used in these because they coat the hair and protect the shaft completely.
Leave-in Conditioners – This is self explanatory. Restores hair's pH. EVERYDAY. ALL HAIR TYPES
---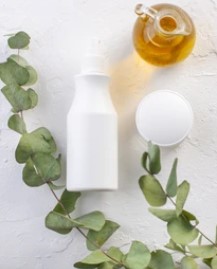 Fun Facts and Tips
After showering apply any conditioner to entire body while skin is still moist. This will act as a body lotion.
Use a pea size amount on hair before getting out of the shower, it will act as a leave-in or just on the ends of long hair that need more conditioning.
Use it as hand cream after washing your hands.
Bring a leave-in conditioner to the beach to hydrate and protect skin and hair.