CLARIFY AT LEAST ONCE A WEEK FOR ALL HAIR TYPES!!!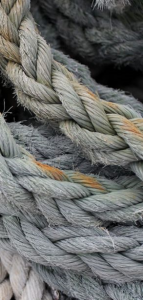 It is extremely important to use a good
clarifying (chelating) shampoo at least
once a week. Regular shampoo can not
always remove the things that pollute our
hair internally and externally. Everything
we ingest will enter the hair within 9-72
hours; medication, caffeine, nicotine,
alcohol, hard water, etc. They can make the hair dry, lifeless, and dull. The same
problem exists on the outside of the hair.
Everything we put on our hair, like styling
products and hair spray, can leave a residue that regular shampoo can not
remove.
When a good clarifying shampoo is used
on a regular basis, it will remove all of the
things that cause us to have bad hair days. In addition, regular shampoo and conditioners can penetrate and work better for your hair. Styling & finishing products can hold and perform better when your hair is clean. However, if taking medication, using heavy styling products daily, using excessive hairspray daily, or exposed to pools and spa water then use 2-3 times a week. Lather and leave for 3 minutes, rinse and follow with a conditioner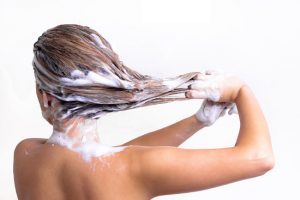 ---
Mane Street's recommendation:
This professional deep cleansing shampoo was designed to remove all styling product buildup as well as trace minerals without diminishing hair color. Great for swimmers to remove chlorine stains. 100% Vegan. No Parabens, No Salt, No Sulfates, No worries!