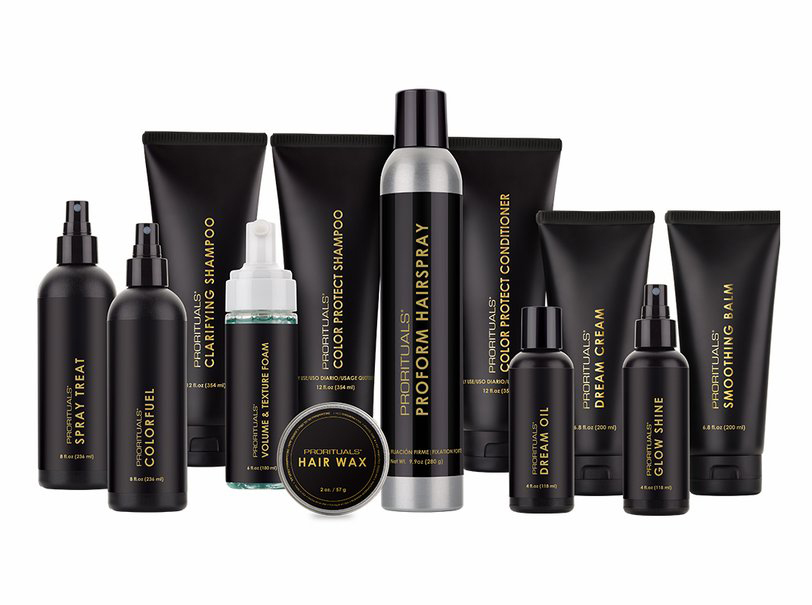 HAIR THE WAY NATURE INTENDED

PRORITUALS is an eco-friendly, stylistically advanced hair care and color line. We feature paraben and sulfate-free formulas inspired by nature and driven by fashion that deliver superior results.  PRORITUALS boasts a full wet-styling and color line that covers gray like no other.
---
CLARIFY SHAMPOO
Clarifying Shampoo removes impurities from hair without stripping out natural oils. Contains silk, wheat, and soy proteins. Use once a week to brighten hair. Use prior to chemical services to ensure better results.
---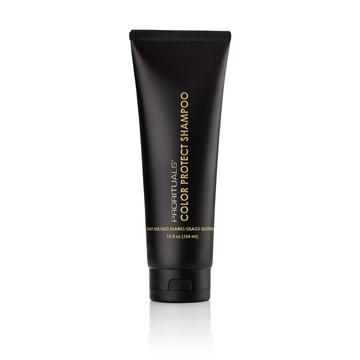 COLOR PROTECT SHAMPOO
Color Protect Shampoo gently cleanses and protects to leave hair manageable, glossy, and vibrant. Low pH and natural botanicals provide long-lasting color results and secure color integrity.
---
COLOR PROTECT CONDITIONER
Color Protect Conditioner leaves color-treated hair smooth and shiny while reducing cuticle swelling. It detangles, protects, conditions, and helps repair hair while Shea Butter, Coconut Oil, and Sunflower Extract help moisturize and protect color from fading.
---
COLOR FUEL
ColorFuel instantly smooths frizzy hair. This formula utilizes natural botanicals that help shield hair from harmful sun exposure and ensure vibrant color, all while maintaining a healthy pH and closing the hair cuticle after color services. Can be used on wet or dry hair.
---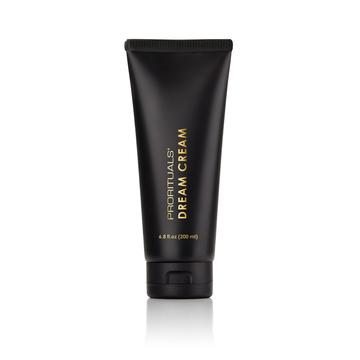 DREAM CREAM
Dream Cream is the perfect styling product for all hair types. It grooms hair with a soft, touchable hold and can be used to condition, repair, and add shine. Perfect for curly hair!
---
DREAM OIL
Botanical Oil Treatment
Silicone-Free Essential Fatty Acids
Dream Oil replaces Essential Fatty Acids (EFAs) lost during color services and helps prevent damage caused by free radicals. Add to styling or conditioning products to control texture and frizz while sealing the cuticle. Curly girls: mix this with dream cream for the ultimate frizz taming, curl enhancing dream!
---
GLOW SHINE
Illuminates, De-frizzes, Protects
Shine with added Heat Protection
Glow Shine Spray provides instant shine without added weight. Great for use prior to heat styling to tame frizz and flyaways. Safe for all hair types. Can be used on wet or dry hair. Use sparingly to add shine to your style. Amazing on porous, ethnic, and Asian hair.
---
SMOOTHING BALM
Smooths, Controls, Adds Shine
Smoothing Balm smooths and controls frizz, unruly volume, and over-textured hair. The low pH closes hair cuticles while locking out humidity for an all-day, silky smooth style.
---